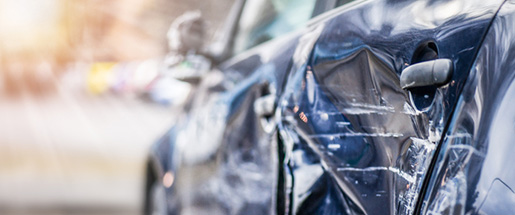 Few things are as shocking and stressful as a car or truck accident, and yet they happen all the time. As commonplace as they are, the impact of car and truck accidents on victims and their families can be physically, emotionally, and financially devastating.
If you are the victim of a car or truck accident in Scott County, Missouri, it is important to know two things: 1. You are entitled by law to compensation for any injuries incurred or any vehicle damage received, and 2. The experienced and knowledgeable attorneys at Lanzotti & Rau are prepared to help.
Types of Car and Truck Accidents in Scott County
Car and truck accidents can involve more than just regular vehicles as buses, motorcycles, vans, and other vehicle types are also out on the road. However, truck accidents deserve special mention as the damage and loss they cause can be hugely impactful. In fact, some of the most devastating accidents in Missouri are the result of a commercial vehicle or 18-wheeler.
To protect themselves from liability, trucking companies have dedicated teams of lawyers working hard to delay or deny any claim you might make. The attorneys at Lanzotti & Rau know who they are dealing with and are ready to put up a greater fight to ensure you get the justice and compensation you deserve.
Legal Services for Scott County Car and Truck Accidents
Whether drivers make a careless mistake or a conscious reckless choice, you are entitled to compensation if their negligent behavior results in you or your vehicle becoming injured or damaged. The type of car and truck accident injury cases our lawyers are experienced in handling include:
Bodily injury cases

We will fight to cover your personal injury medical bills, secure past or future lost wages, and compensate for any suffering you may have endured because of a serious car or truck accident.

Property damage cases

For any damage your vehicle incurs, our team will fight to cover the repair costs, and, if necessary, replace your vehicle and your personal belongings if they have been damaged or destroyed in the accident.
Expert Car and Truck Accident Legal Services
At Lanzotti & Rau, our fee is contingent upon your success. We take no money upfront and charge no attorney bills until you win a settlement—a testament to the motivation and confidence you can expect from our team.
The attorneys at Lanzotti & Rau can help you pursue legal action to receive compensation for your injuries. If you want to learn more about our Scott County, Missouri legal services or how we handle personal injury cases, call us today to schedule a free case evaluation at 573-335-9300.