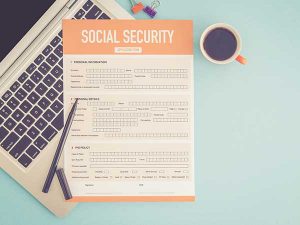 If you are unable to work because of a medical condition, then you are likely entitled to Social Security Disability Insurance (SSDI) benefits. SSDI benefits can include medical coverage and monthly benefit checks. Unfortunately, such benefits are often overlooked by those who could greatly benefit from them or are denied when they file a SSDI claim.
However, just because your claim is denied does not mean that you don't qualify. With the help of the lawyers at Lanzotti & Rau, you will get expert legal assistance to appeal your denied claim and gain the benefits you deserve. If you live in the Perry County, Missouri area, here is what you need to know about the Social Security Disability legal services provided by Lanzotti & Rau.
We Understand the SSDI Process
You may be wondering: "If I qualify for Social Security Disability, why would I be denied?" Unfortunately, there are many reasons for this, and one of the reasons could possibly be that there was a mistake and you are the victim of a clerical error. Because of the number of SSDI applicants, many applications for Social Security Disability Insurance fall through the cracks and are denied by accident. This causes many qualified claimants to give up.
We Work for You
It is important to not give up if you get denied. Instead, consult with our legal experts to file an appeal after your claim denial. Your appeal will consist of an appearance before an Administrative Law Judge. When this happens, you are more likely to have a successful hearing if you are represented by an experienced attorney from Lanzotti & Rau. Not only will we help you navigate the entire legal process, but we will also help ensure that you have all of the necessary documents, like medical records, supplements, and Social Security files needed to properly qualify for SSDI benefits.
How We Handle the Cost of Our SSDI Legal Services
The main thing holding most back from pursuing Social Security Disability is the costs of the process. It can be difficult to determine if the price tag attached to what is only a possibility for success is worth it or not. That is why we work on a contingency fee basis at Lanzotti & Rau. This means that if you don't get paid, neither do we. That is how confident we are that we can help you win the SSDI benefits you deserve.
Expert Social Security Disability Attorneys in Perry County
If you need someone to fight on your behalf for your SSDI benefits, then contact the legal experts at Lanzotti & Rau. To learn more about our legal services or how we handle Social Security Disability cases in Perry County, MO, call us today and schedule a free case consultation at 573-335-9300.