Cape Girardeau Medical Malpractice Legal Services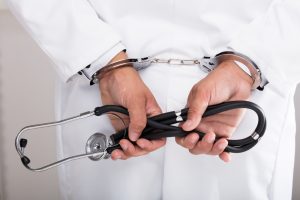 When you visit your local Cape Girardeau doctor for a medical issue, you expect competent care. You invest your time, trust, and money into an expert who has dedicated their life to healthcare. The last thing someone wants after a doctor visit is to come out worse than when they came in. 
Such an occurrence is known as medical malpractice, and it is unfortunately all too common. In fact, medical malpractice is the third leading cause of death in the United States, according to a 2016 study by Johns Hopkins University. The legal team at Lanzotti & Rau understand the gravity of a medical malpractice situation and are ready to fight for you to ensure you receive the compensation you deserve.
Get the Most out of Medical Malpractice Legal Services
Medical malpractice is one of the most difficult challenges in injury law. It can be traumatic enough being injured at the hands of a doctor, and it can be doubly painful to come to odds with them in a legal battle afterward. With our experienced, aggressive team of attorneys, we fight to: 
Reimburse you for lost past and future wages

Help you avoid diminished earning capacity

Cover your medical bills

Avoid loss of companionship

Avoid loss of opportunity of recovery

Offset your pain and suffering to the best of our ability
One of the partners at Lanzotti & Rau has spent over 10 years defending hospitals and healthcare providers. With this insider knowledge, we can build a powerful defense for you, the injured party, and attempt to get you the most assistance possible out of a successful case. 
Have You Been a Victim of Medical Malpractice?
If you feel you are the victim of medical malpractice, one of the most important things you need to ask your attorney about is their experience in malpractice cases. Not every attorney has handled a medical malpractice case. Due to the intricate nature of all the various legal requirements of pursuing a malpractice case, you need an expert as your guide! This is no time for rookies! At Lanzotti & Rau we have extensive experience in medical malpractice action, and know exactly how to fight our way through the maze of roadblocks to a successful resolution of your case.
Your Cape Girardeau Medical Malpractice Attorneys
The attorneys at Lanzotti & Rau are equipped and prepared to help Cape Girardeau, Missouri patients affected by medical malpractice get optimal coverage and compensation. We understand the enormous stress medical malpractice places on a client, which is why we don't get paid until you get paid. We take no money upfront and charge no attorney bills until you win a settlement —a testament to the motivation and confidence you can expect from our team. 
If you want to learn more about our services or how we handle medical malpractice cases, call us today to schedule a free consultation at 573-335-9300.