Cape Girardeau Workers' Compensation Legal Services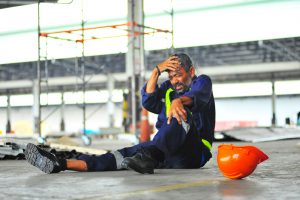 You work hard to make a living in Cape Girardeau. While no one expects to or wants to get injured while on the job, it is an unfortunate possibility that the Missouri working-class citizen must keep in mind. However, you as a worker have rights, and in the instance something like this happens, it's not fair for you to try and understand and combat the myriad of legal loopholes companies have crafted to oppose you from getting the best Workers' Compensation possible. The team at Lanzotti & Rau not only understands this all too well, but they are also motivated to fight for you to come out on top.  
Workers' Compensation Legal Services that Work for You
The best foundation for success is to understand what you are up against. All Workers' Compensation cases are handled through the Division of Workers' Compensation. The system has three players involved: 
Administrative Law Judge.

Responsible for administering Workers' Compensation laws in the State of Missouri, the administrative law judge has no obligation to ensure you receive the full benefits of the law. In fact, their job prevents them from advocating for you. 

The Insurance Company.

The insurance company's best interests are to construct a case that gets you the least amount of compensation possible. 

You, The Injured Party.

The odds may seem stacked against you, but it does not have to be that way. As vital as it is to file a claim as soon as possible to maximize your return from a situation that was no fault of your own, it is equally important to enlist a valuable ally in your fight for compensation. With the experienced attorneys at Lanzotti & Rau in your corner, you will have a knowledgeable team fighting to get you awarded the maximum benefits available in your Workers' Compensation case.
Your Cape Girardeau Workers' Compensation Attorneys 
The lawyers at Lanzotti & Rau are equipped and prepared to help injured Cape Girardeau, Missouri workers pursue legal action to receive their deserved Workers' Compensation. 
At Lanzotti & Rau, we get paid when you get paid. We take no money up front and charge no attorney bills until you win a settlement — a testament to the motivation and confidence you can expect from our team.
If you want to learn more about our services or how we handle Workers' Compensation cases, call us today at 573-335-9300 to schedule a free consultation.