About Our Attorneys and Staff
Our staff consists of highly experienced attorneys and talented support personnel.
Mark J. Lanzotti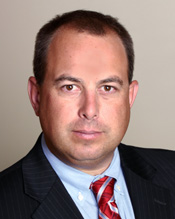 Mark Lanzotti is a graduate of the University of Missouri-Columbia – School of Law (1999). Prior to attending law school, he obtained a Masters degree in marine science in 1995 from the University of Texas (1995) and two Bachelor of Science degrees from the University of Illinois (1993)
Mark is licensed in Missouri. In 2009, he chose to focus his practice on representing individuals on personal injury, workers' compensation, bankruptcy, and medical negligence actions disability. Since 1999, Mark has handled hundreds of workers' compensation cases throughout the State of Missouri. In addition to workers' compensation, Mark has litigated numerous medical malpractice and personal injury cases. Unlike most injury lawyers who have only seen one side, Mark has done both defense and injury. This experience provides him unique insight into what makes an insurance company tick, or in the injury case, offer a settlement. Mark has an exceptional understanding of what it takes to successfully handle all aspects of personal injury cases.
Mark is an active member of the community he lives and works in. He served as a member of the Cape Girardeau City Council representing Ward 5 from 2008-2016.  During his services he was named Mayor Pro Tempore from 2014-2016.  He also served as a member of the Cape Girardeau Area MAGNET from 2009-2016 and acted as Chairman and Vice Chairman of MAGNET during his term. In 2009, Mark was honored by the Southeast Missourian newspaper as a member of the Business Today "40 Under 40."  Mark has also been honored as a member of Multi-Million and Million Dollar advocates forum for his service and recovery on behalf of his clients.  Currently Mark is active in the Missouri Association of Trial Attorneys.
Mark and his family have lived in Cape Girardeau since 1999.  Mark has dedicated countless hours to the betterment of his community through his service on City Council as well as coaching numerous boys baseball teams over the years.  He and his family are members of the St. Vincent De Paul parish, and his children attend local schools. Because he is a long-time member of your community, Mark is exceptionally capable of understanding what motivates his clients, and how to achieve successful results
Daniel H. Rau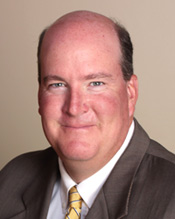 Daniel Rau is admitted to practice law in the State of Missouri (admitted in 1997) and the United States District Court for the Eastern District of Missouri (admitted in 1997). Daniel completed law school at Southern Illinois University – School of Law in 1997. Prior to entering law school, Daniel was the Electric Utility Services Engineer for the Arkansas Public Service Commission. In addition to a Juris Doctor, he holds a Bachelor of Science Degree, Cum Laude, in Electrical Engineering Technology from Southern Illinois University, Carbondale.
Daniel works primarily with clients who are suffering the results of serious injury, and who need litigation to enable them to obtain the care and treatment they deserve. Most of his clients have been injured as the result of another's negligence, or due to work-related causes, all of which need the unique help his experience can provide. Personal Injury Law has been the primary focus of his practice for more than a decade. Daniel is usually successful in achieving a settlement favorable to his clients without going to Court or filing a lawsuit, which is the ideal outcome for most people entering the legal process. However, he is no stranger to the courtroom, and aggressively handles the litigation process to ensure optimal results for his clients, whether that involves filing suit and/or having the client's case resolved by Judge or Jury.
Through his work with clients making personal injury claims, Daniel came to appreciate that life for most of us is a series of highs and lows, and that unfortunately the lows seem to come with a laundry list of other legal troubles. Anxious to be of service, he began to litigate domestic cases (Divorce, Child Custody & Child Support) and criminal cases. In the course of his career, he has helped countless individuals and families reach reasonable, fair and just results in domestic and criminal cases throughout southeast Missouri.
Daniel graduated from Dexter Senior High School in Dexter, Missouri, and he and his family have resided in Cape Girardeau for over 15 years. They are members of Hanover Lutheran Church and he supports Saxony Lutheran High School as a member of the non-faculty coaching staff coaching varsity swimming.