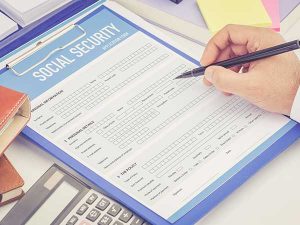 If you live in the Cape Girardeau, Missouri area and are not able to work due to life-changing and debilitating injuries or medical issues, you may be eligible for Social Security Disability (SSD/SSI). If awarded, you can maintain your quality of life through monthly benefit checks and medical coverage; however, securing such compensation often requires the experienced guidance of seasoned legal professionals.
To get the coverage and compensation you deserve, rely on the Social Security disability legal services of the local attorneys at Lanzotti & Rau.
We'll Fight For Your Social Security Disability Claim
Filing a Social Security disability claim is an arduous and frustrating process if attempted alone. Statistically, most Social Security disability claims are denied at initial filing if they are done so without legal representation. An appeal and hearing by an administrative law judge is the first step of many to be entitled to SSD/SSI benefits. The greatest hope for benefit entitlement rests with a Social Security disability attorney who understands what needs to be done.
Rely on Experienced SSD/SSI Legal Professionals
At Lanzotti & Rau, our qualified Social Security disability attorneys can:
Compile the best and most relevant medical evidence
Communicate with your doctor to get the necessary information
Argue your case expertly and competently
Display great knowledge when cross-examining a medical vocational expert
Your Cape Girardeau Social Security Disability Legal Experts
The Social Security disability attorneys at Lanzotti & Rau will help you cut through red tape to deliver a powerful case that secures your benefits. We take no money upfront and there are no attorney bills until you win a settlement—a testament to the motivation and confidence you can expect from our team.
If you need help pursuing legal action to receive compensation for your injuries, then contact the lawyers at Lanzotti & Rau. To schedule a free case evaluation and learn more about how we handle Social Security disability cases in the Cape Girardeau, MO area, call us today at 573-335-9300.